In-Laws Wedding Gift - Thank You Gift for Parents - Black & Teal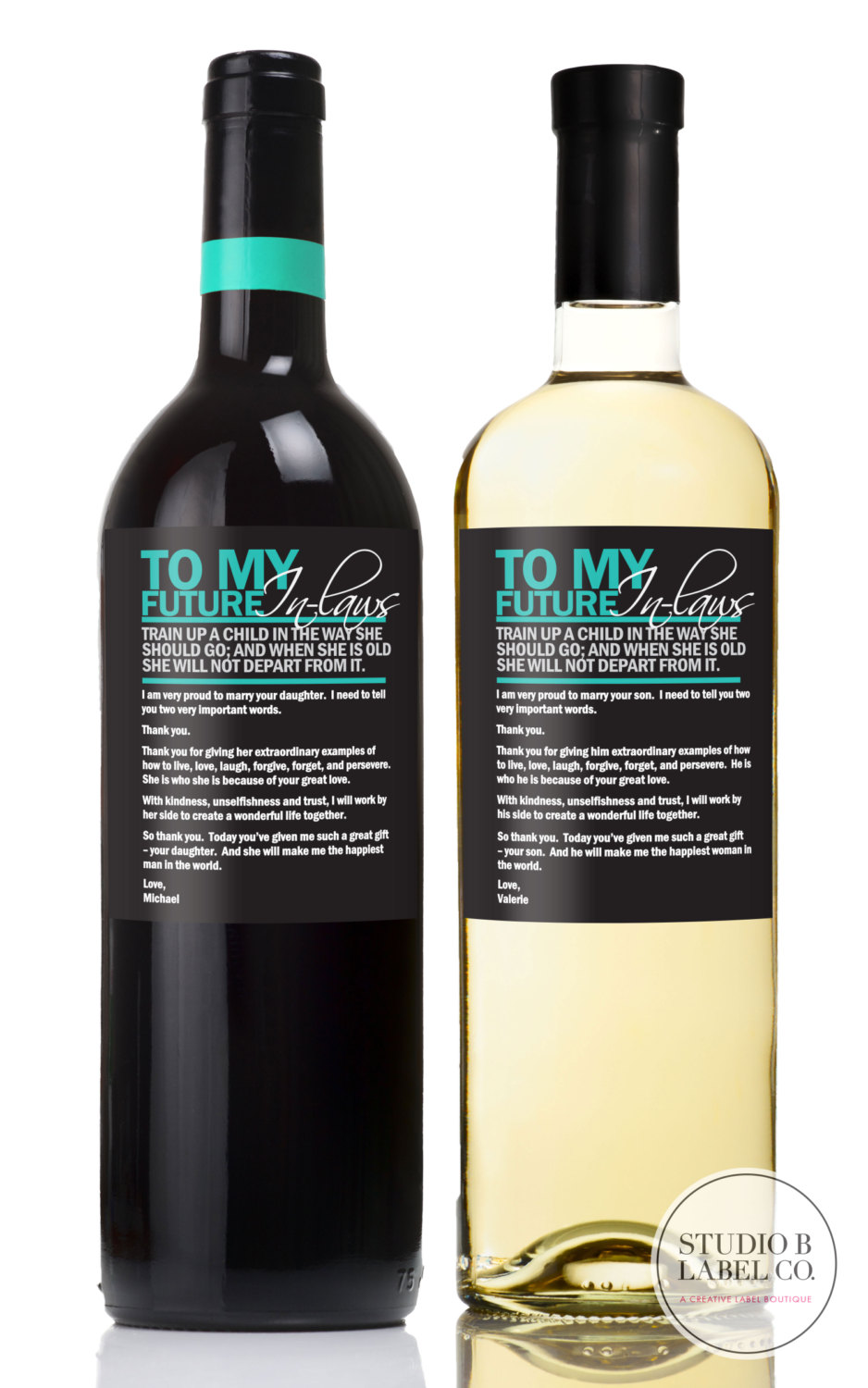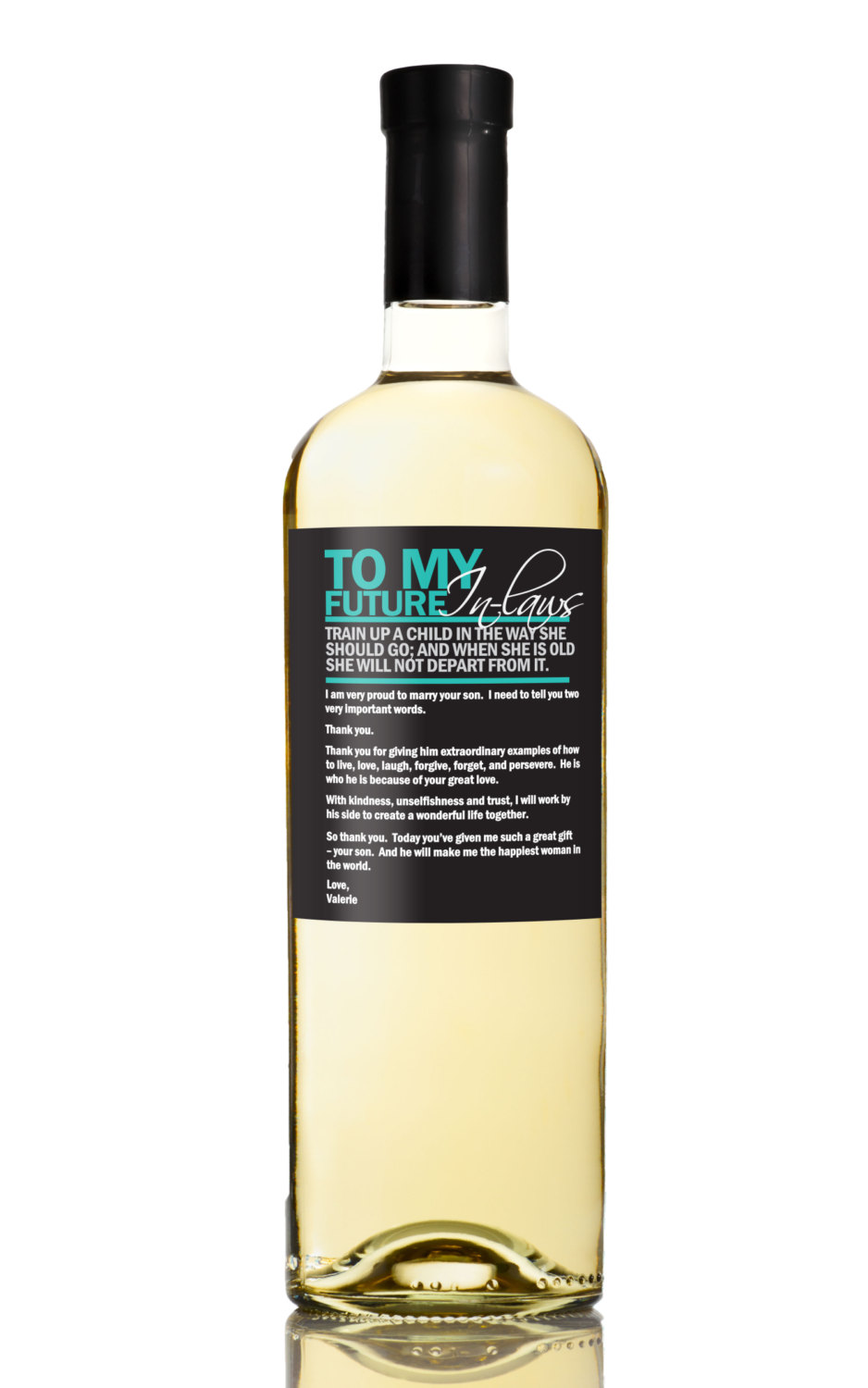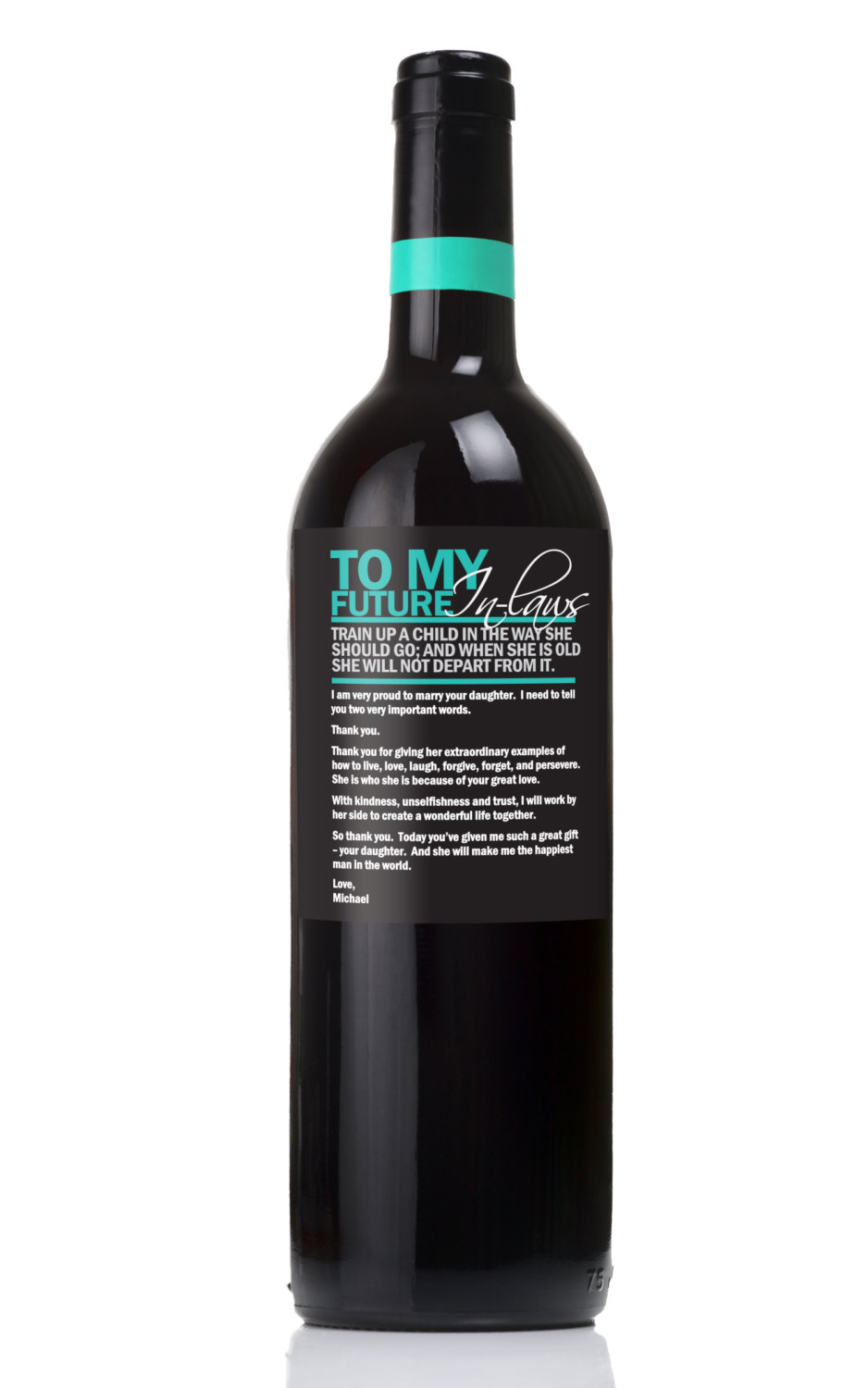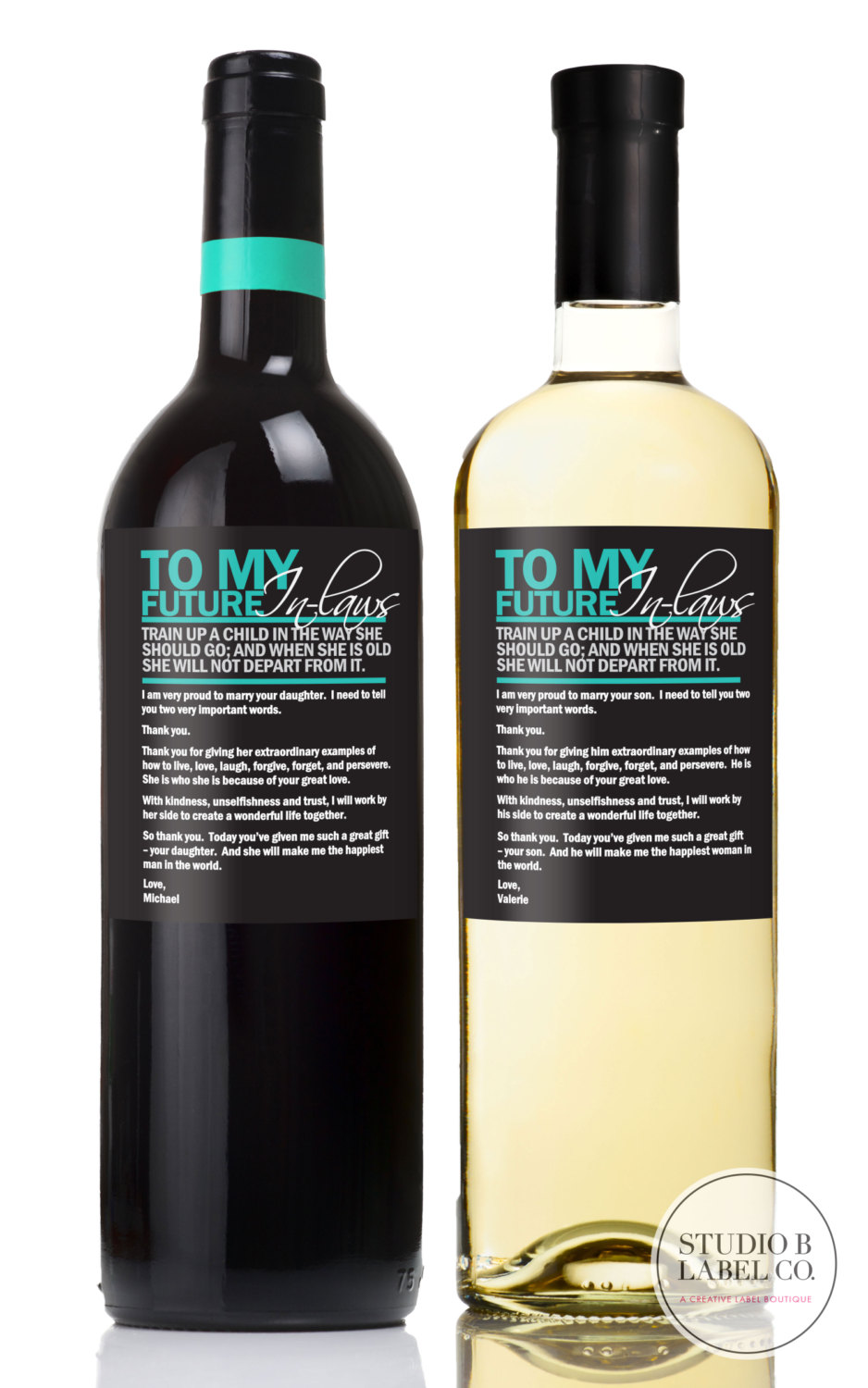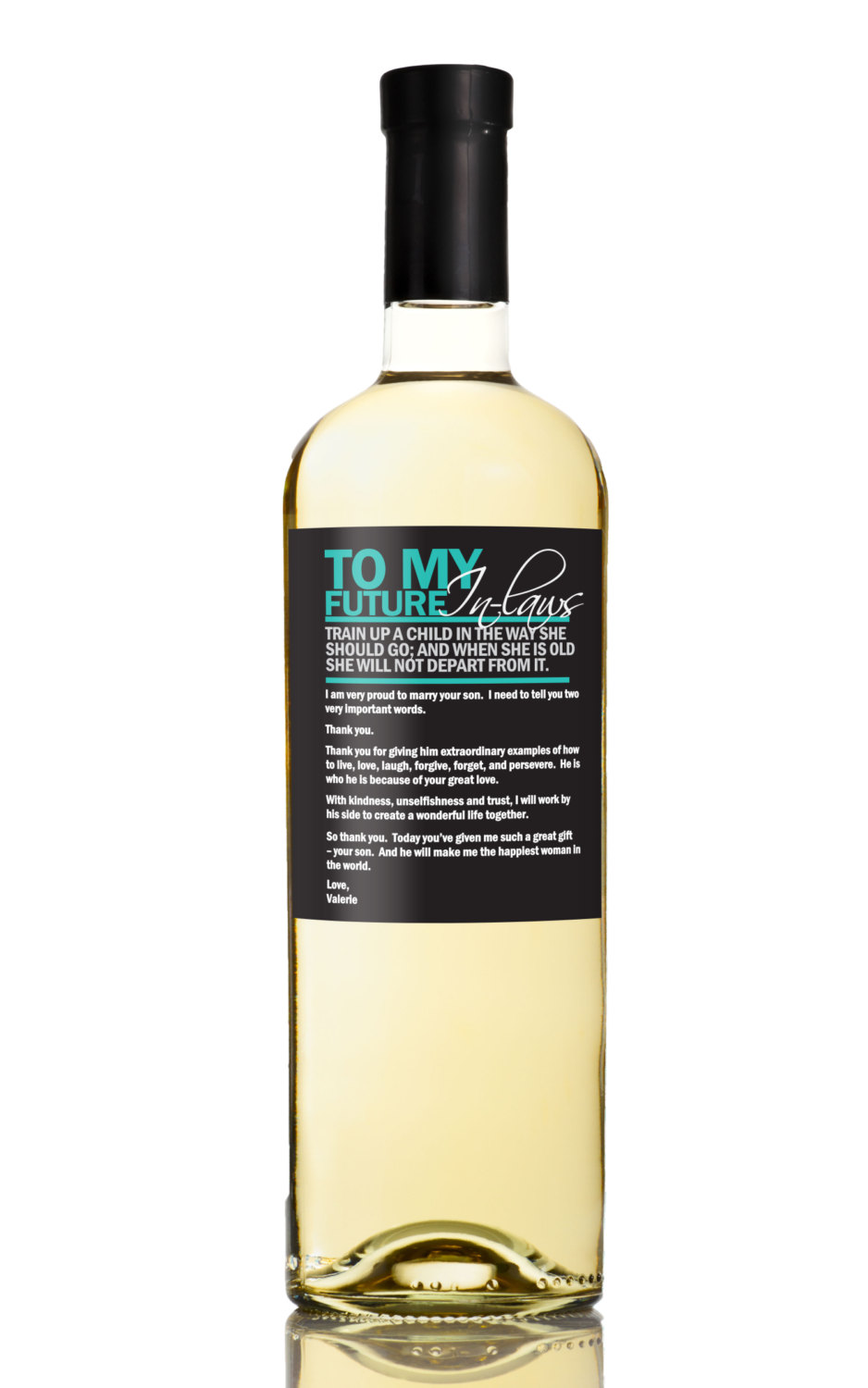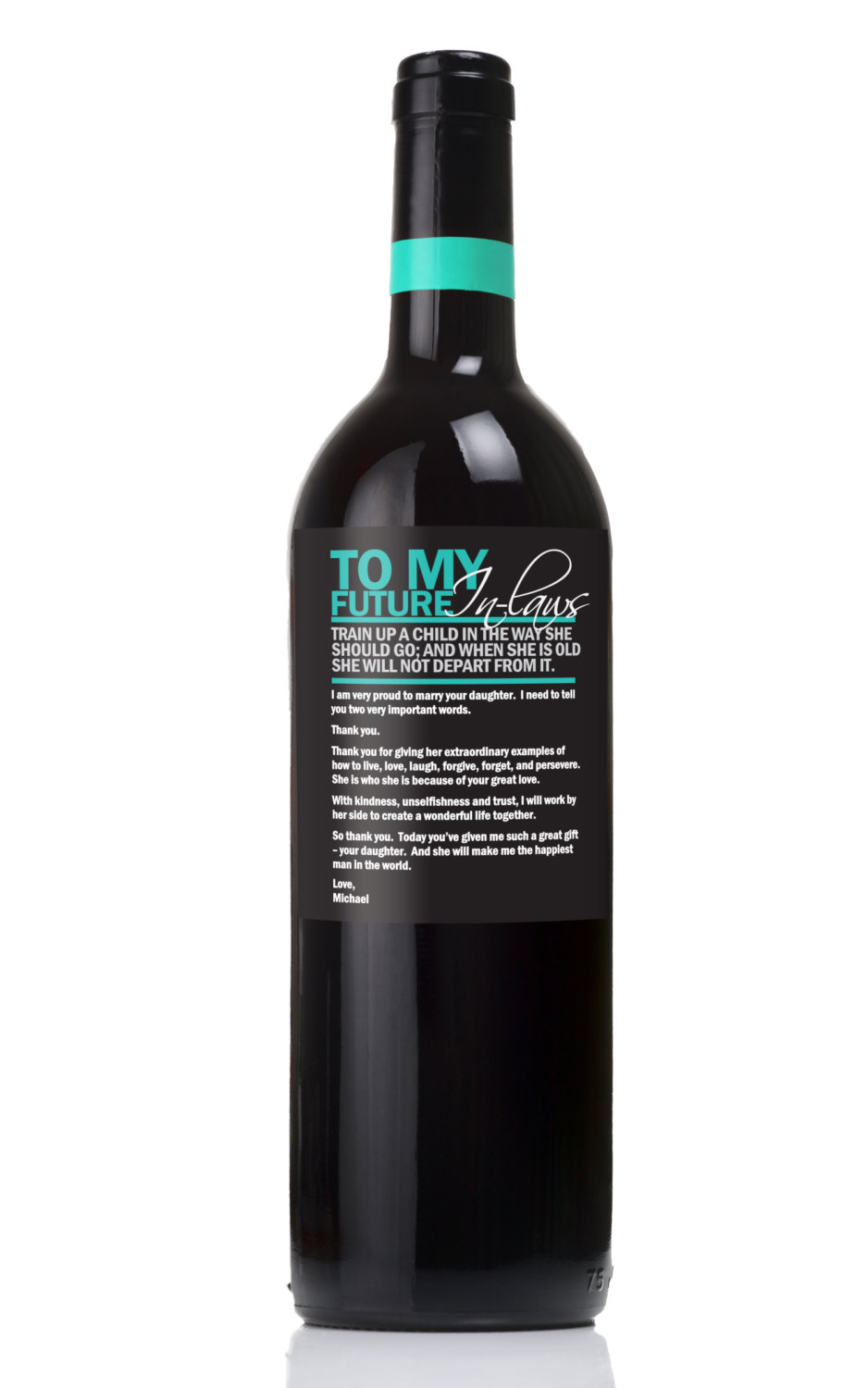 In-Laws Wedding Gift - Thank You Gift for Parents - Black & Teal
Our In-Law Wine Labels are the perfect way to tell your future parents-in-law how much you appreciate them! Perfectly sized to fit a variety of bottles, this label is personalized with your name and a special message. Done in a chic black with white and grey text and TEAL accent (customizable), each label is printed on weatherproof semi-gloss stock. Just peel and stick!
ACTUAL LABEL SIZE: 4" tall x 3.25" wide
This label reads:
TO MY
FUTURE In-Law(s)
▬▬▬▬▬▬▬▬▬▬▬▬▬▬▬
TRAIN UP A CHILD IN THE WAY (S)HE
SHOULD GO; AND WHEN (S)HE IS OLD
(S)HE WILL NOT DEPART FROM IT
▬▬▬▬▬▬▬▬▬▬▬▬▬▬▬
I am very proud to marry your son/daughter. I need to tell you two very important words.
Thank you.
Thank you for giving him/her extraordinary examples of how to live, love, laugh, forgive, forget, and persevere. S/He is who s/he is because of your great love.
With kindness, unselfishness and trust, I will work by his/her side to create a wonderful life together.
So thank you. Today you've given me such a great gift – your son/daughter. And s/he will make me the happiest wo/man in the world.
Love,
Name
Recommended for most 750ml Wine: YES
Recommended for most 750ml Champagne: NO
Recommended for most 12oz + Beer: YES
Recommended for most 750ml Liquor: YES
Wine not included (bummer). Ships in 2 business days. Upgraded shipping available. Handmade in the USA.