Parents Wedding Gift - Thank You Gift for Parents - Wedding Day Thank You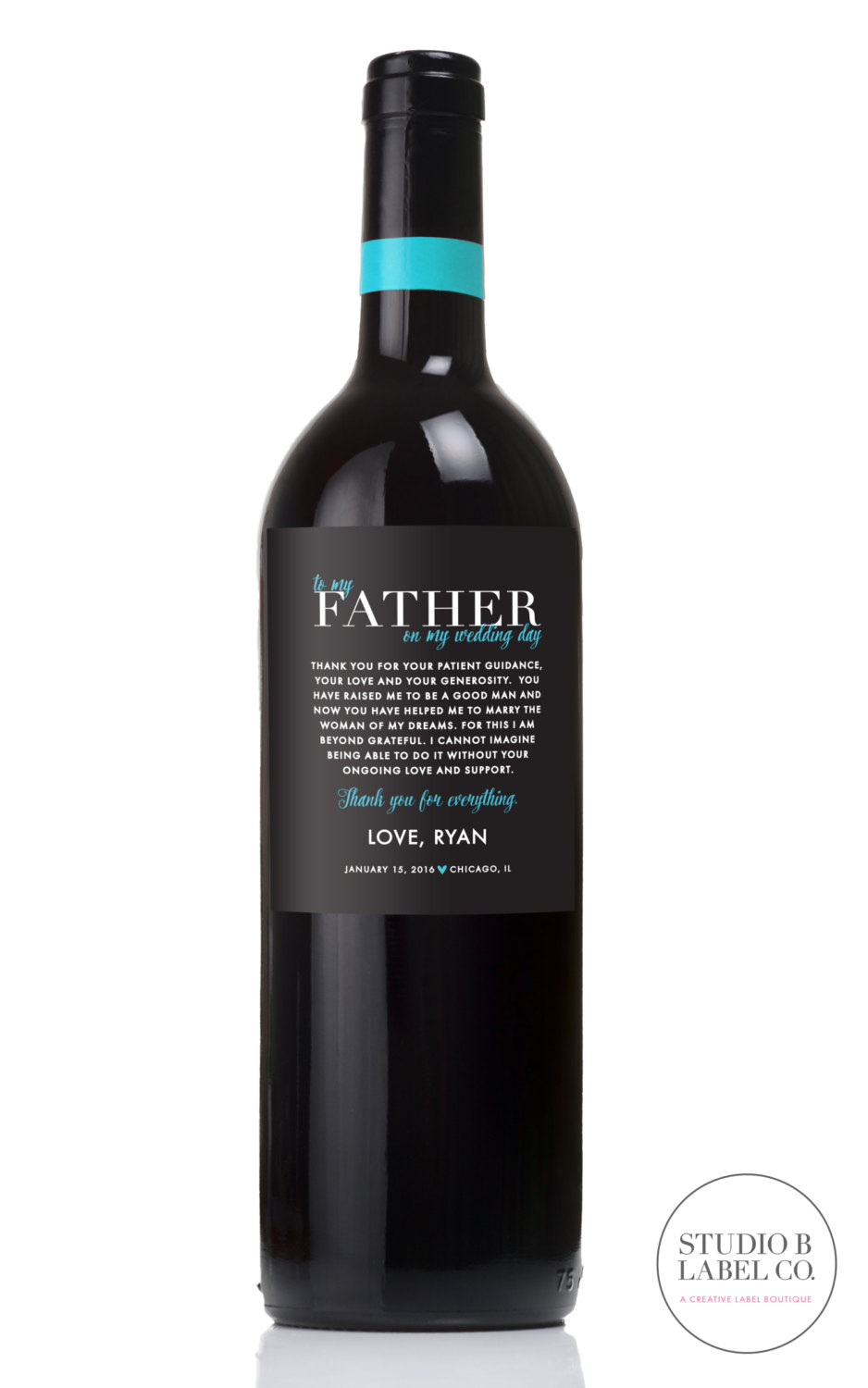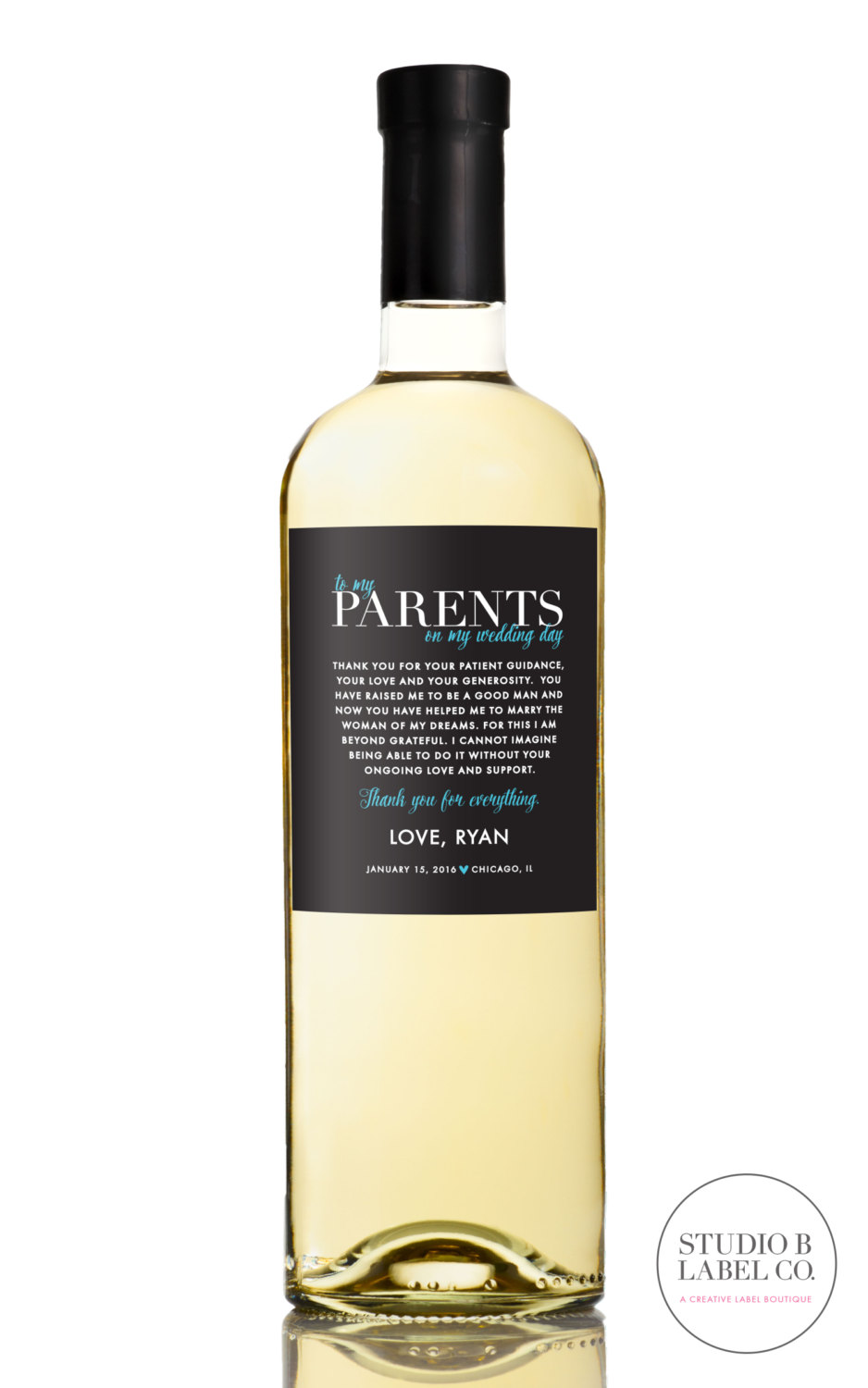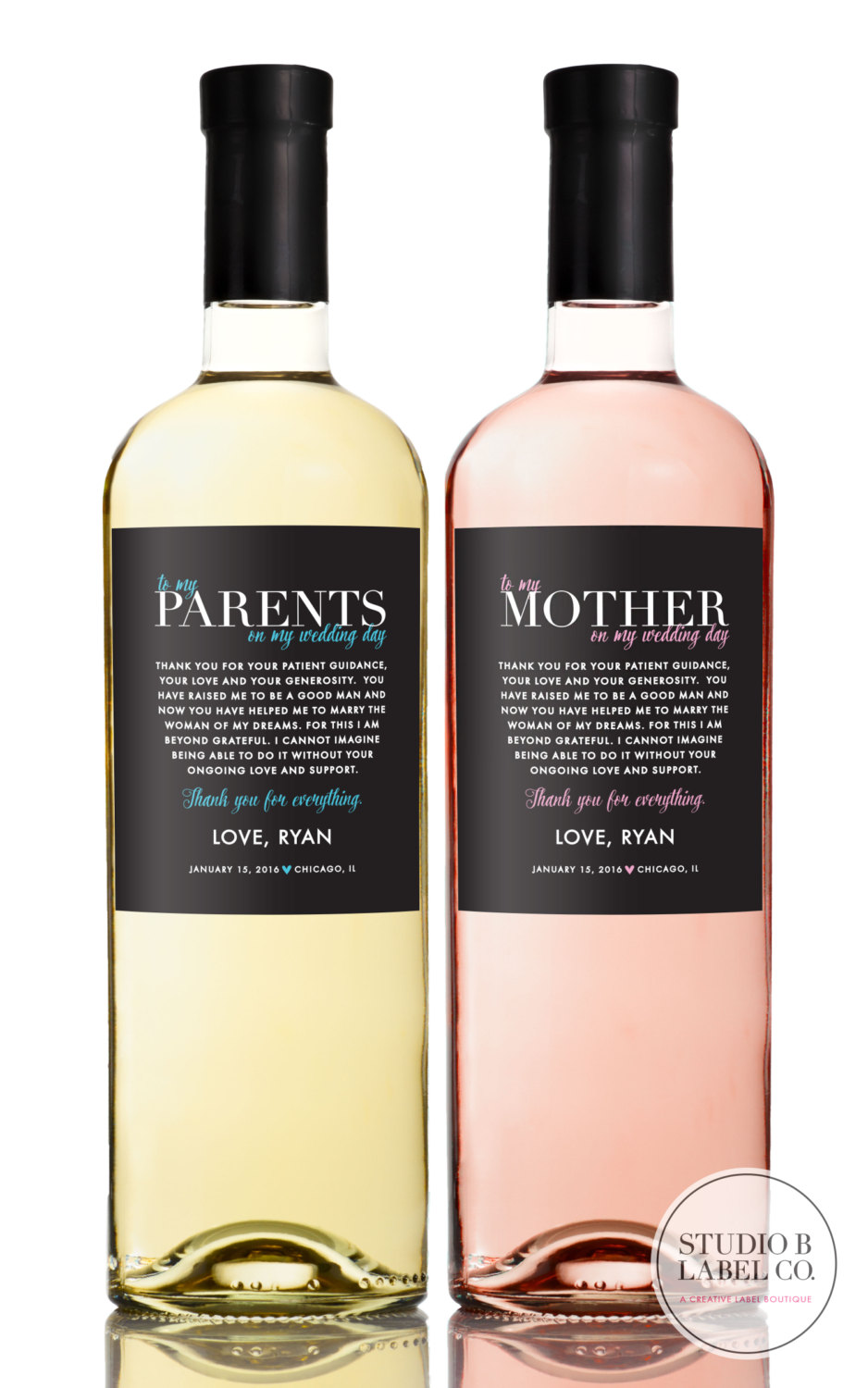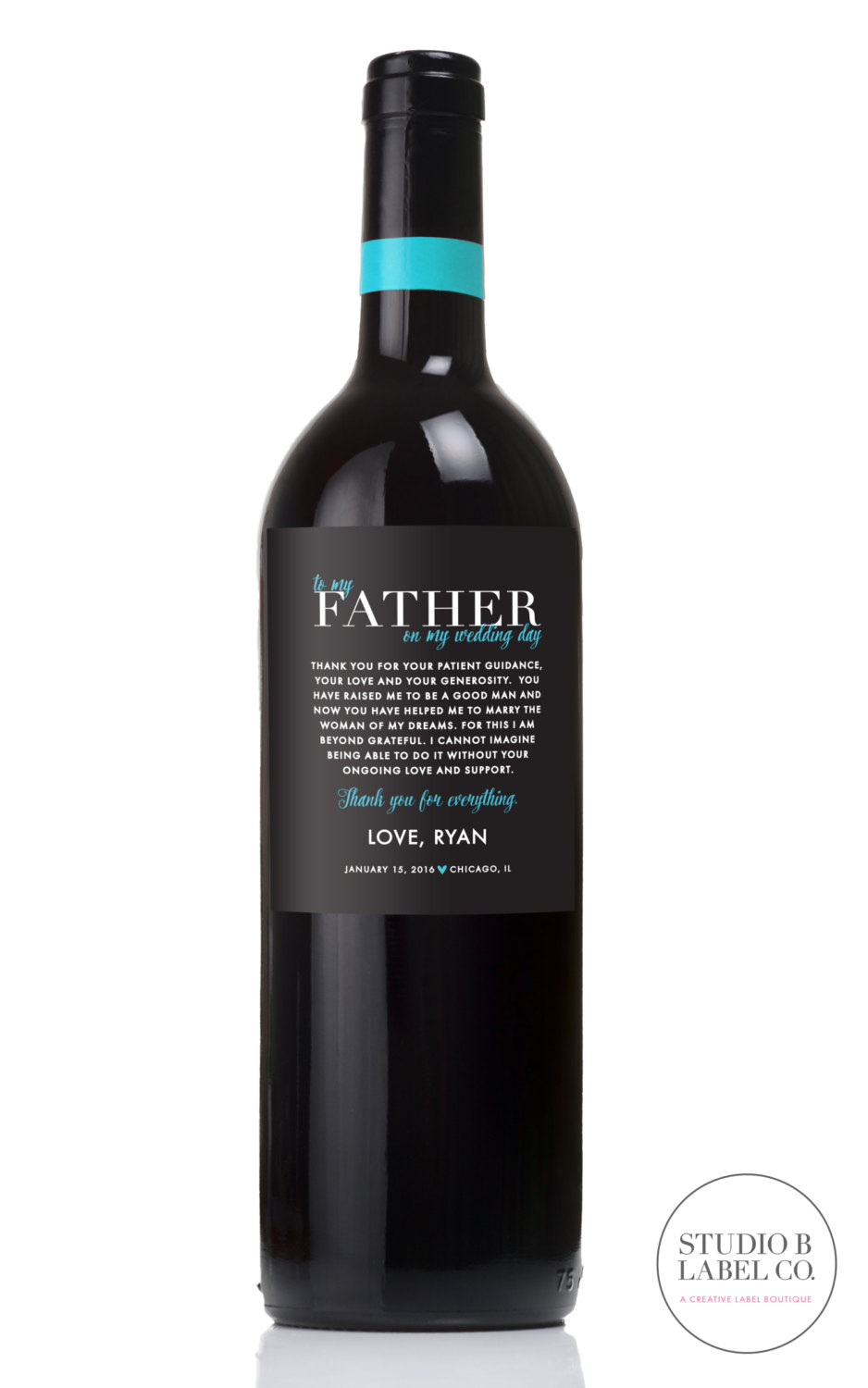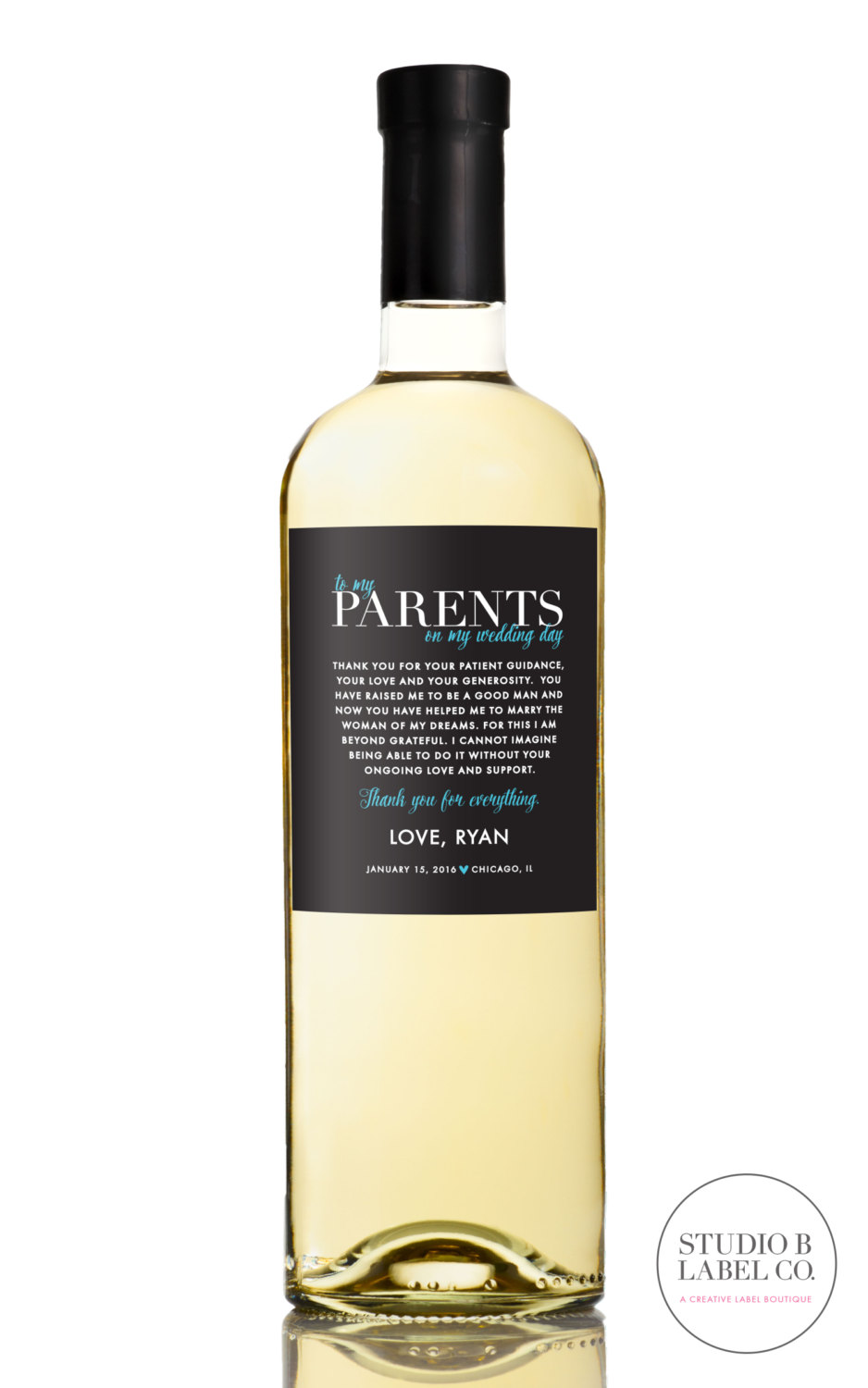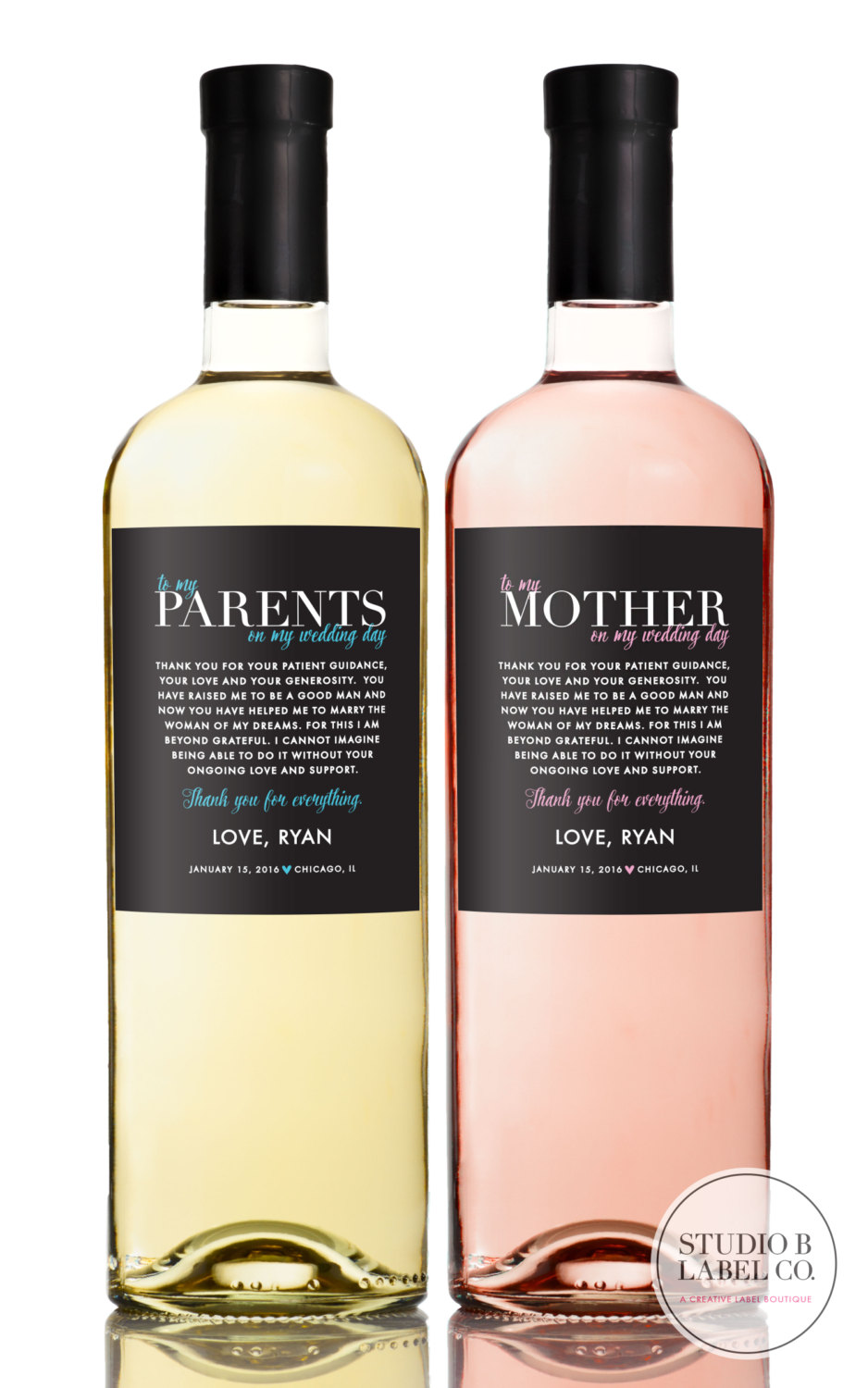 Parents Wedding Gift - Thank You Gift for Parents - Wedding Day Thank You
Our Mom and Dad Wine Labels are the perfect way to tell your parents how much you appreciate them! Perfectly sized to fit a variety of bottles, this label is personalized with your name, wedding date and location, and a special message. Done in a formal black with white text and TEAL and ROMANCE accents (customizable), each label is printed on weatherproof adhesive stock. Just peel and stick!
ACTUAL LABEL SIZE: 4" tall x 3.25" wide
This label reads:
to my
FATHER/MOTHER/PARENTS
on my wedding day
THANK YOU FOR YOUR PATIENT GUIDANCE, YOUR LOVE AND YOUR GENEROSITY. YOU HAVE RAISED ME TO BE A GOOD WO/MAN AND NOW YOU HAVE HELPED ME TO MARRY THE WO/MAN OF MY DREAMS. FOR THIS I AM BEYOND GRATEFUL. I CANNOT IMAGINE BEING ABLE TO DO IT WITHOUT YOUR ONGOING LOVE AND SUPPORT.
Thank you for everything.
LOVE, NAME
DATE (heart) LOCATION
Recommended for most 750ml Wine: YES
Recommended for most 750ml Champagne: NO
Recommended for most 12oz + Beer: YES
Recommended for most 750ml Liquor: YES
Wine not included (bummer). Ships in 2 business days. Upgraded shipping available. Handmade in the USA.