Will You Be My Bridesmaid Wine Labels
Bridesmaid Mini Champagne Label - Asking Bridesmaids or Thank You Gift - Gold Glam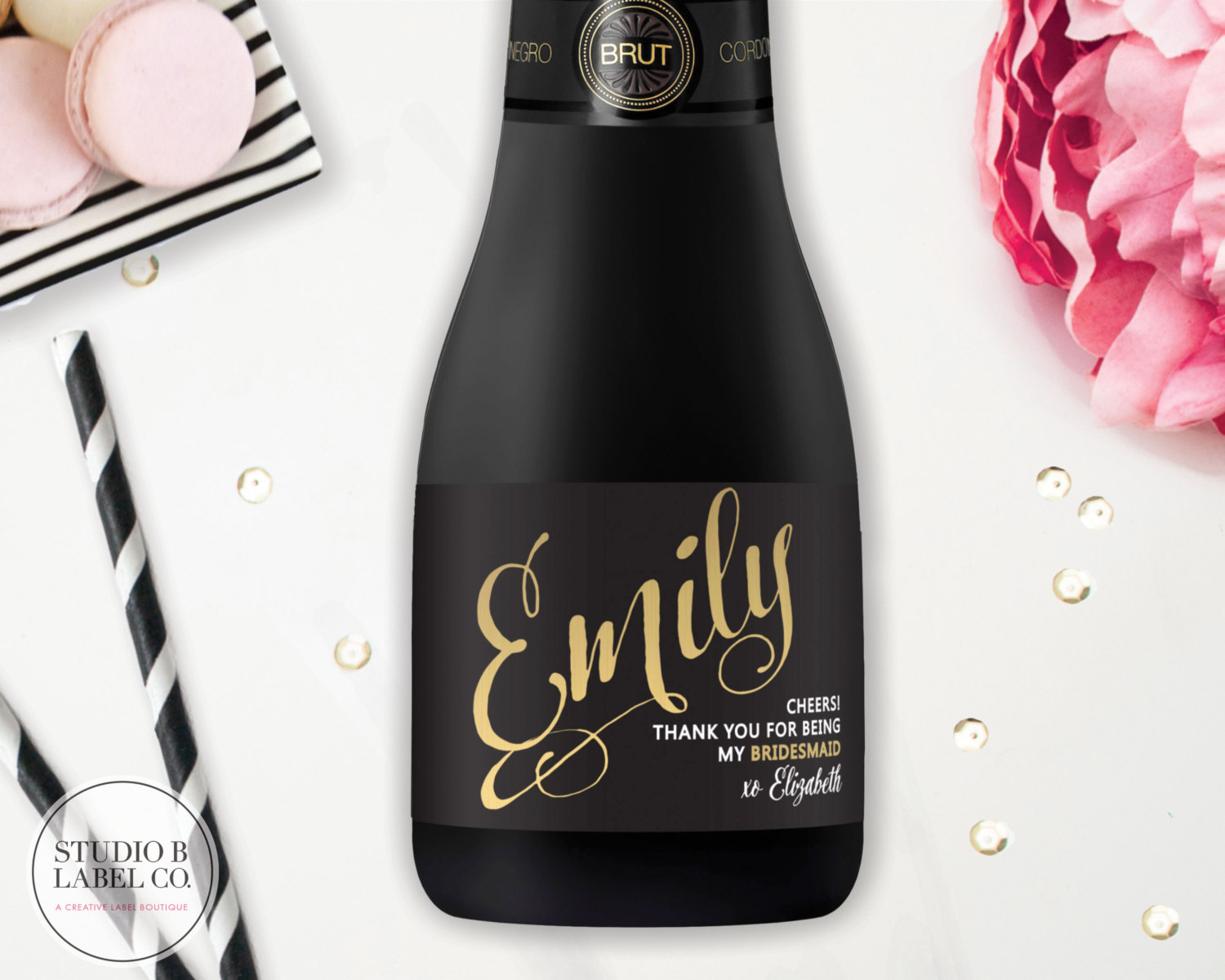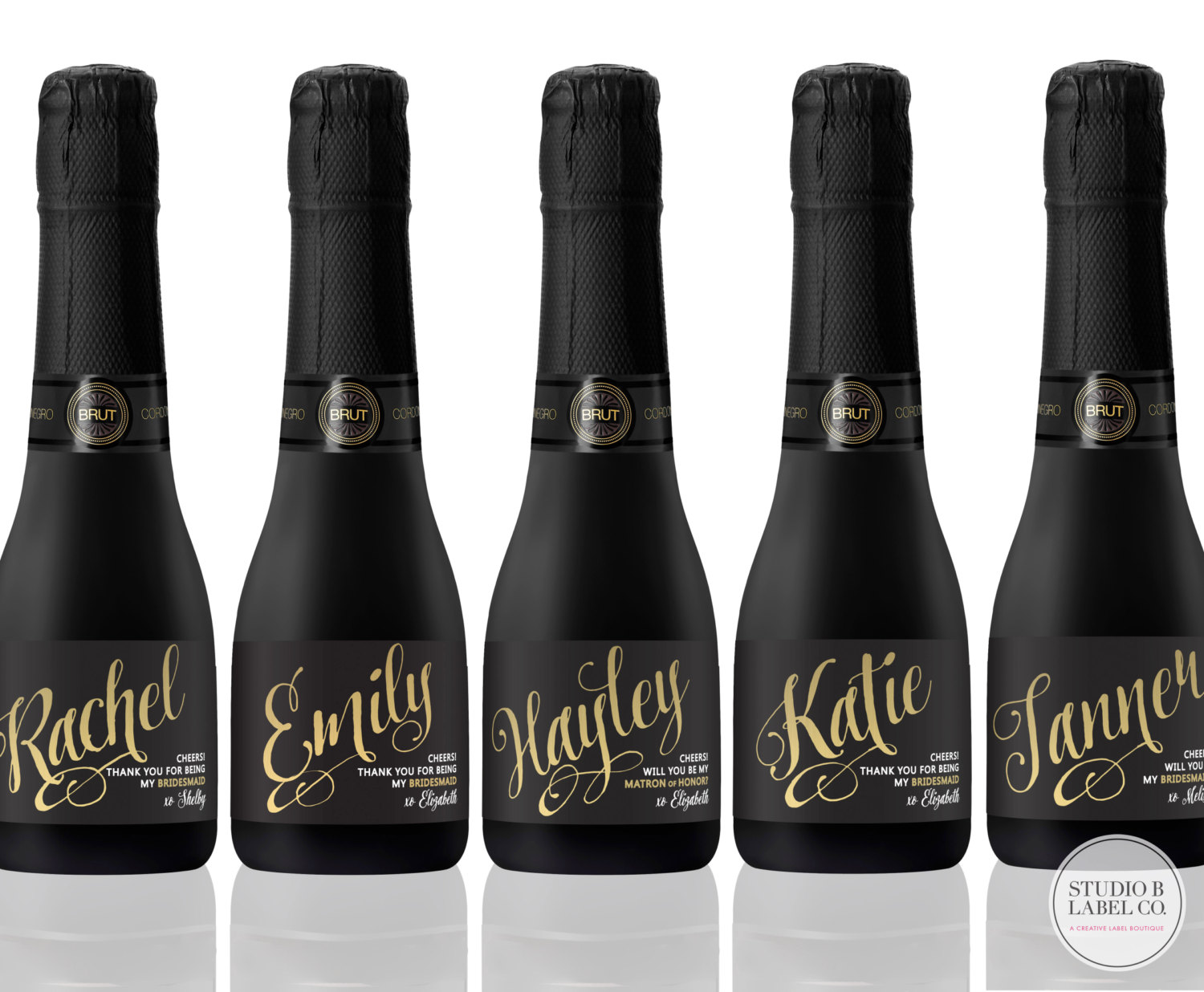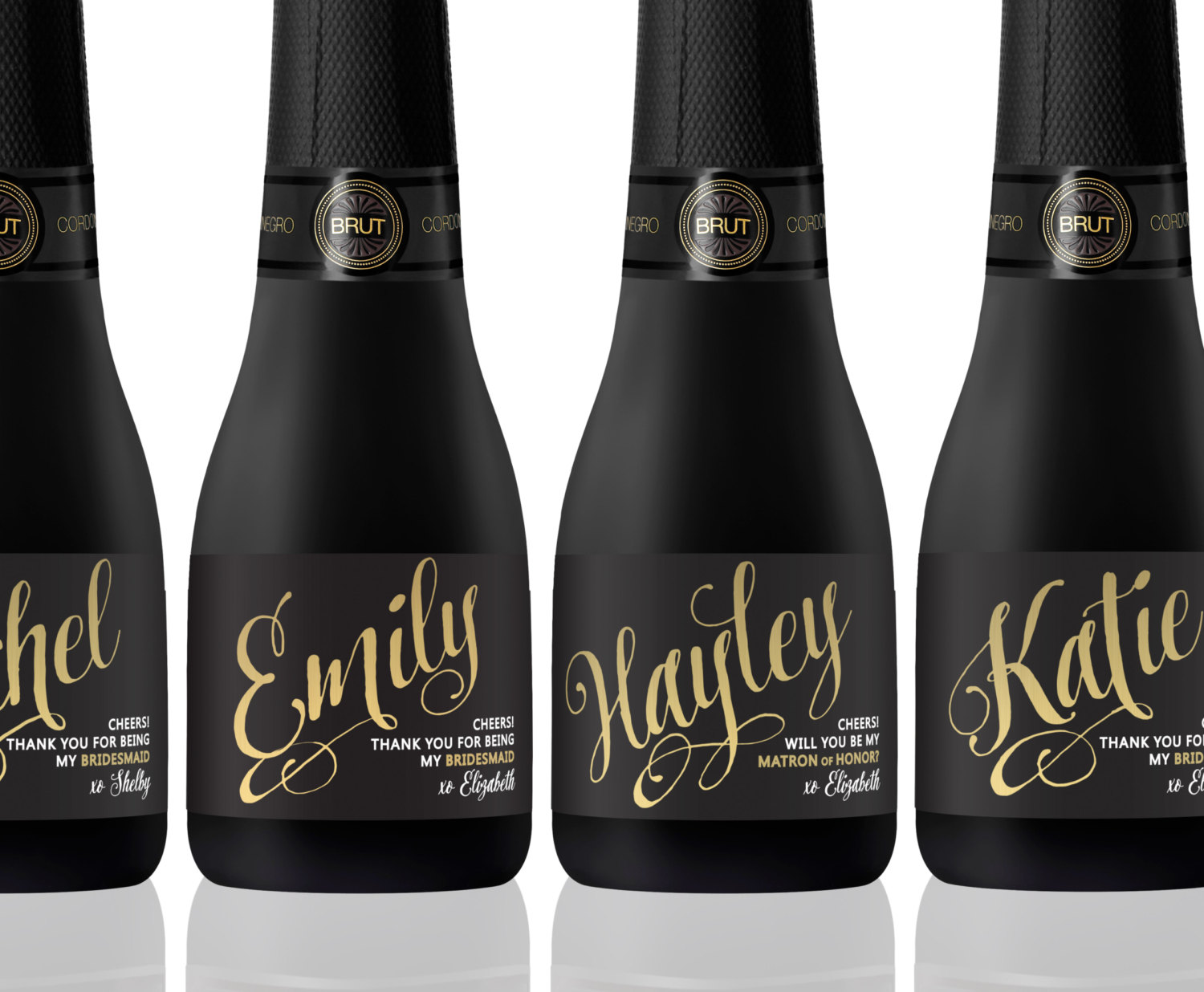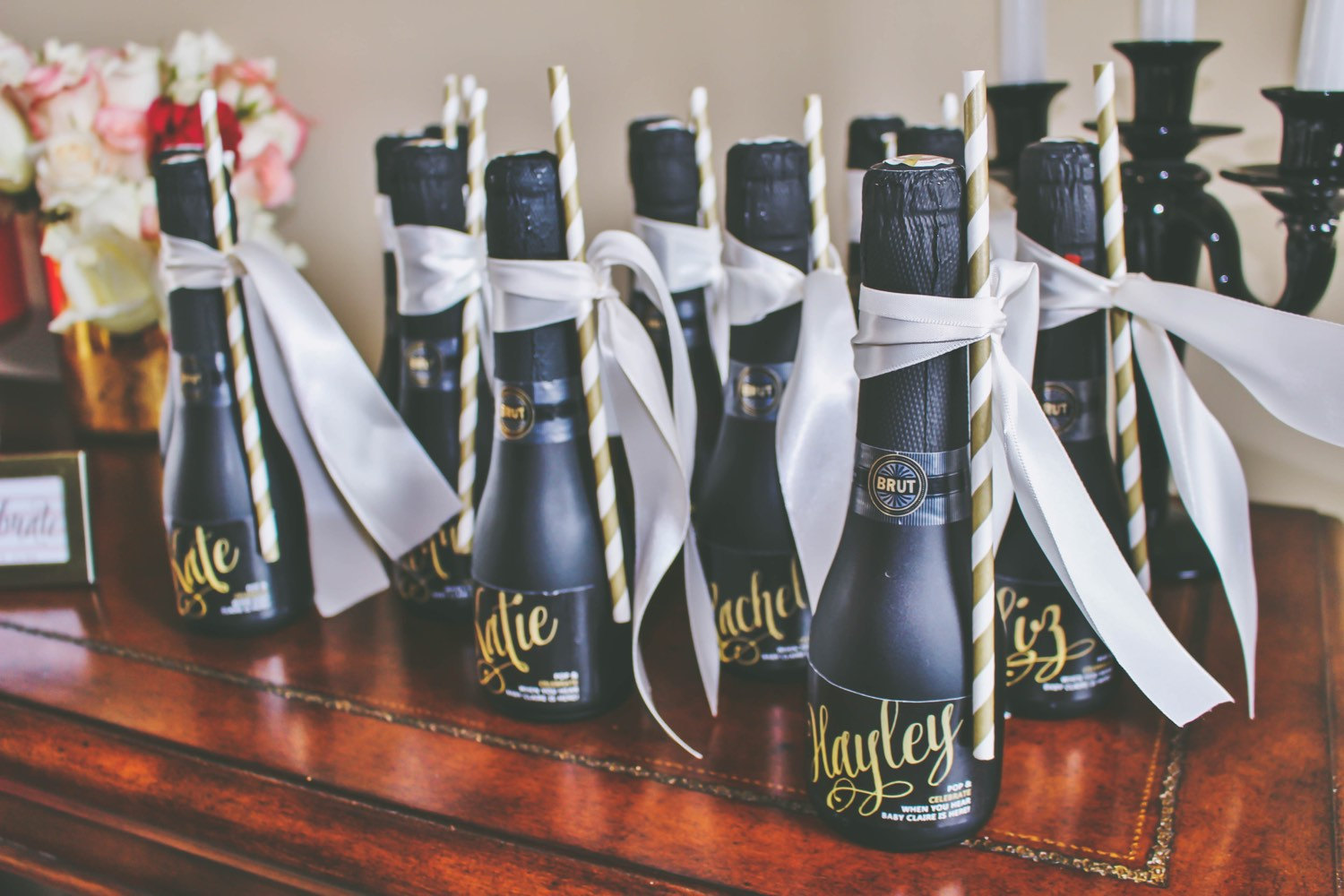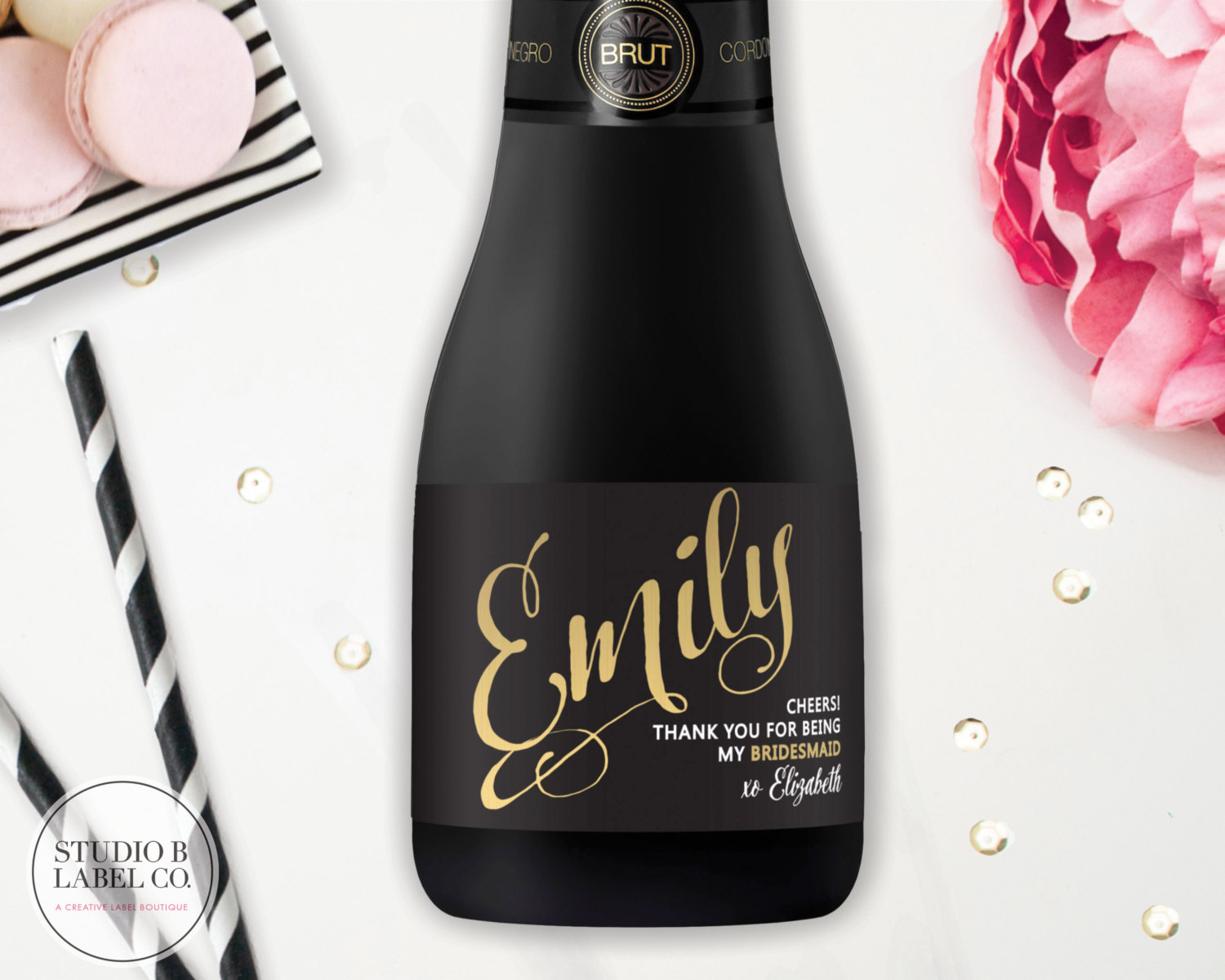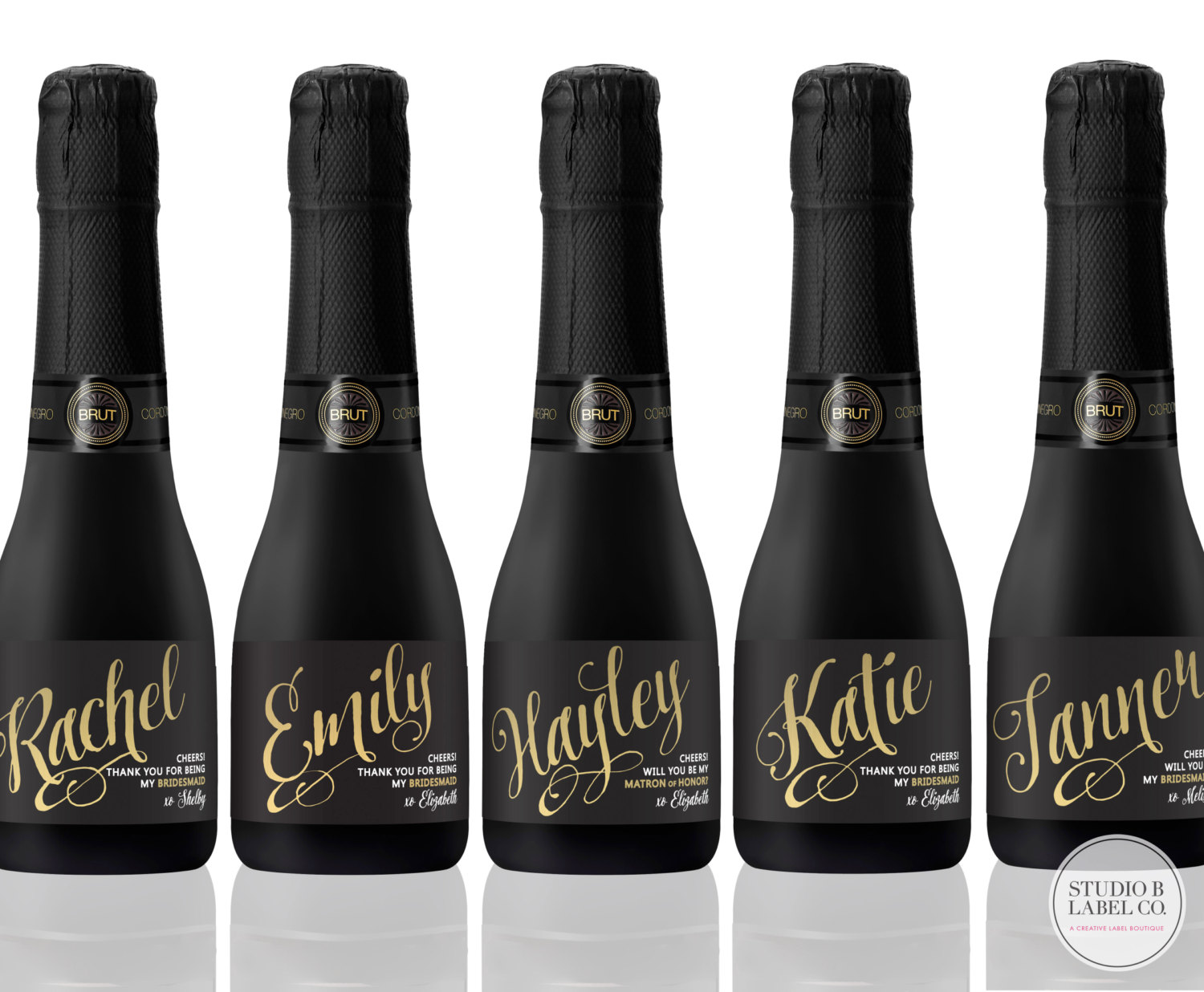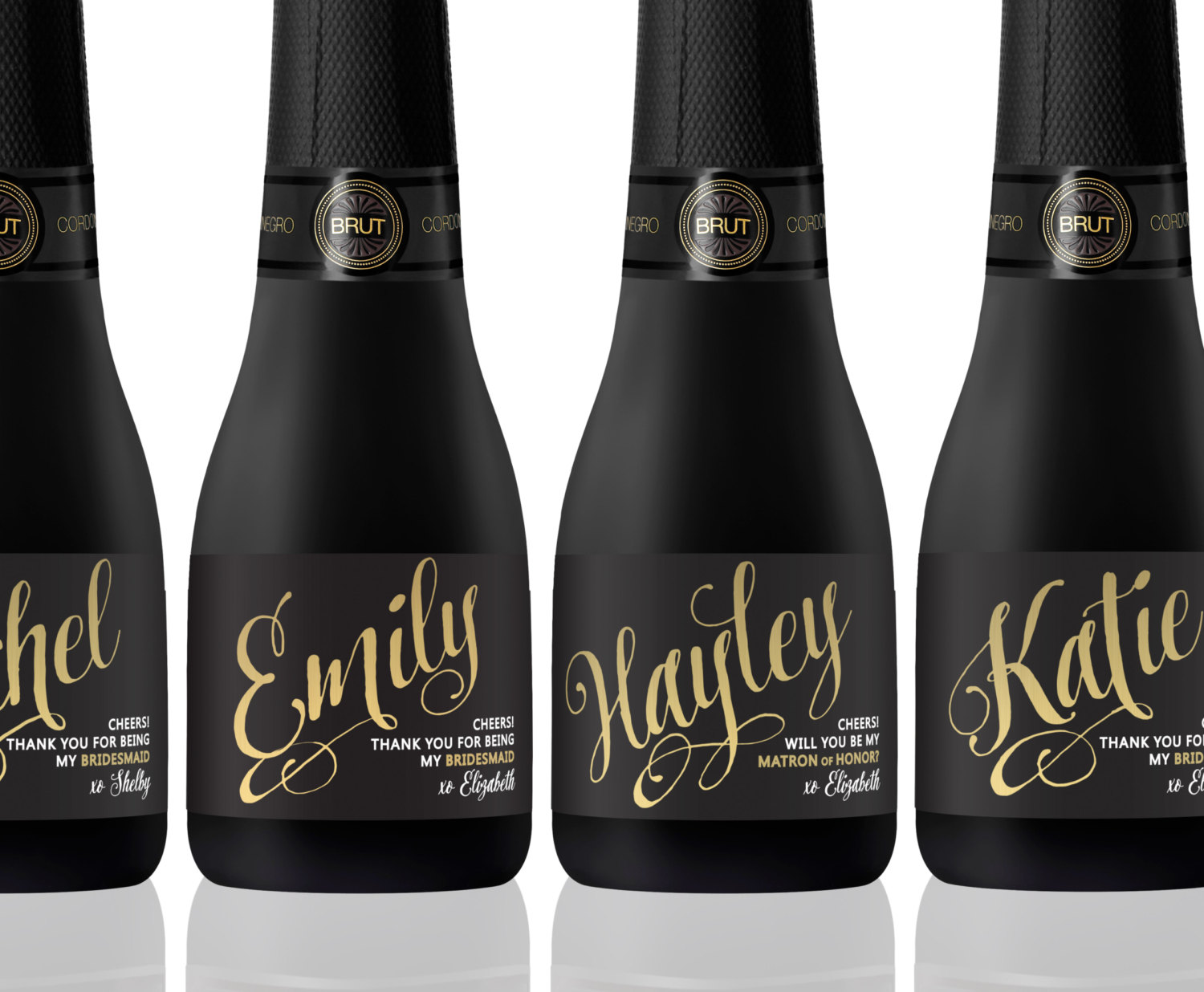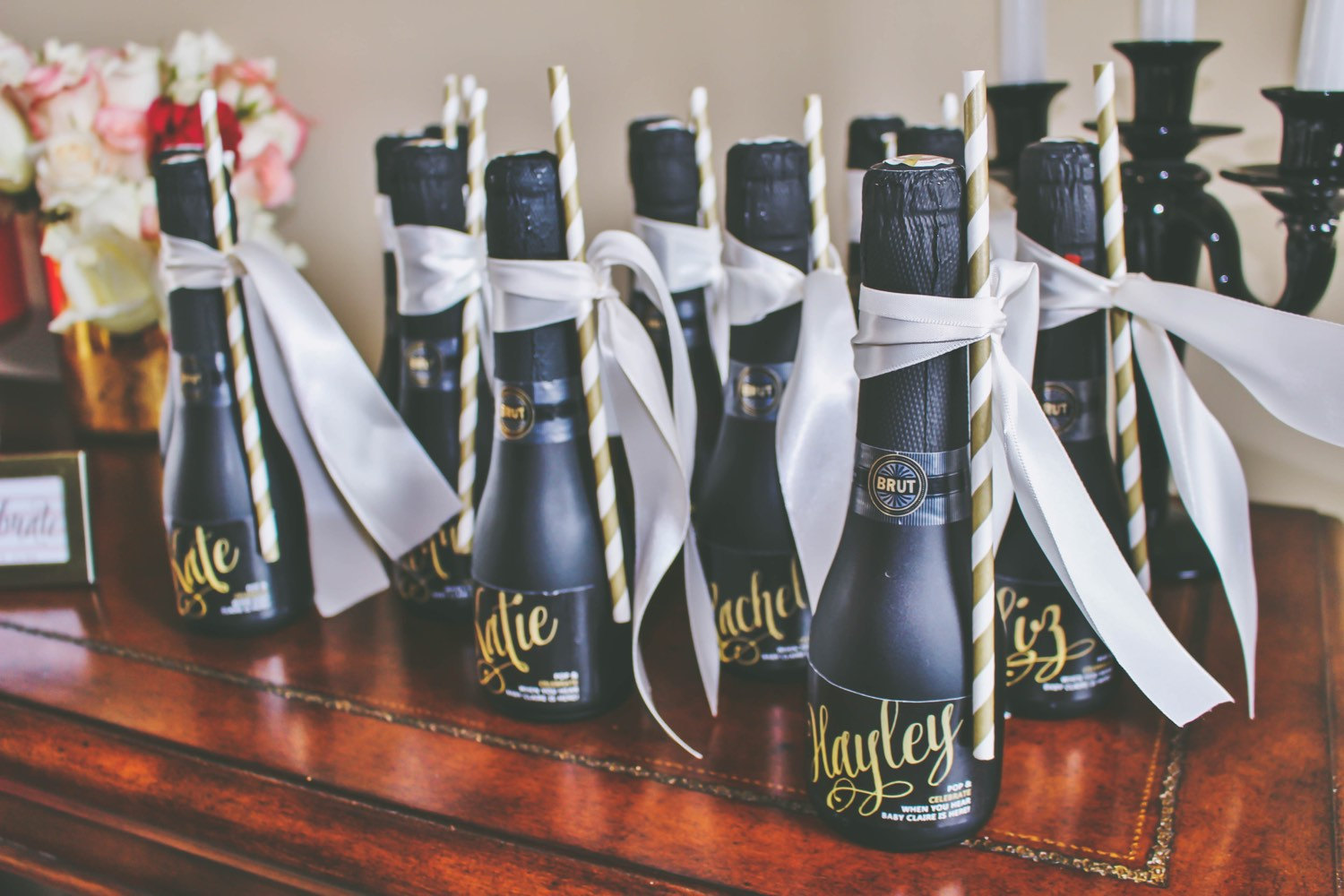 Bridesmaid Mini Champagne Label - Asking Bridesmaids or Thank You Gift - Gold Glam
Our Be My Bridesmaid and Thank You Gifts are the perfect way to ask or thank your wedding party! Perfectly sized to fit mini split champagne bottles, this label is personalized with your bridesmaids' names (and Maid or Matron of Honor) and your name as well. Done in a modern, contemporary black label with white and faux gold text, each label is printed on weatherproof semi-gloss stock.
LABEL SIZE: 1.8" tall x 3.1" wide
TITLES ALSO AVAILABLE: Maid/Matron of Honor, Attendant, Flower Girl, Sponsor, etc.
This label reads:
Name
CHEERS!
PREFERENCE OF SAYING
Closing
Recommended for most 187ml Champagne Splits: YES
Bubbly not included (bummer). Ships in 2 business days. Upgraded shipping available. Handmade in the USA.