Be My Bridesmaid Wine Label - Pink & Gold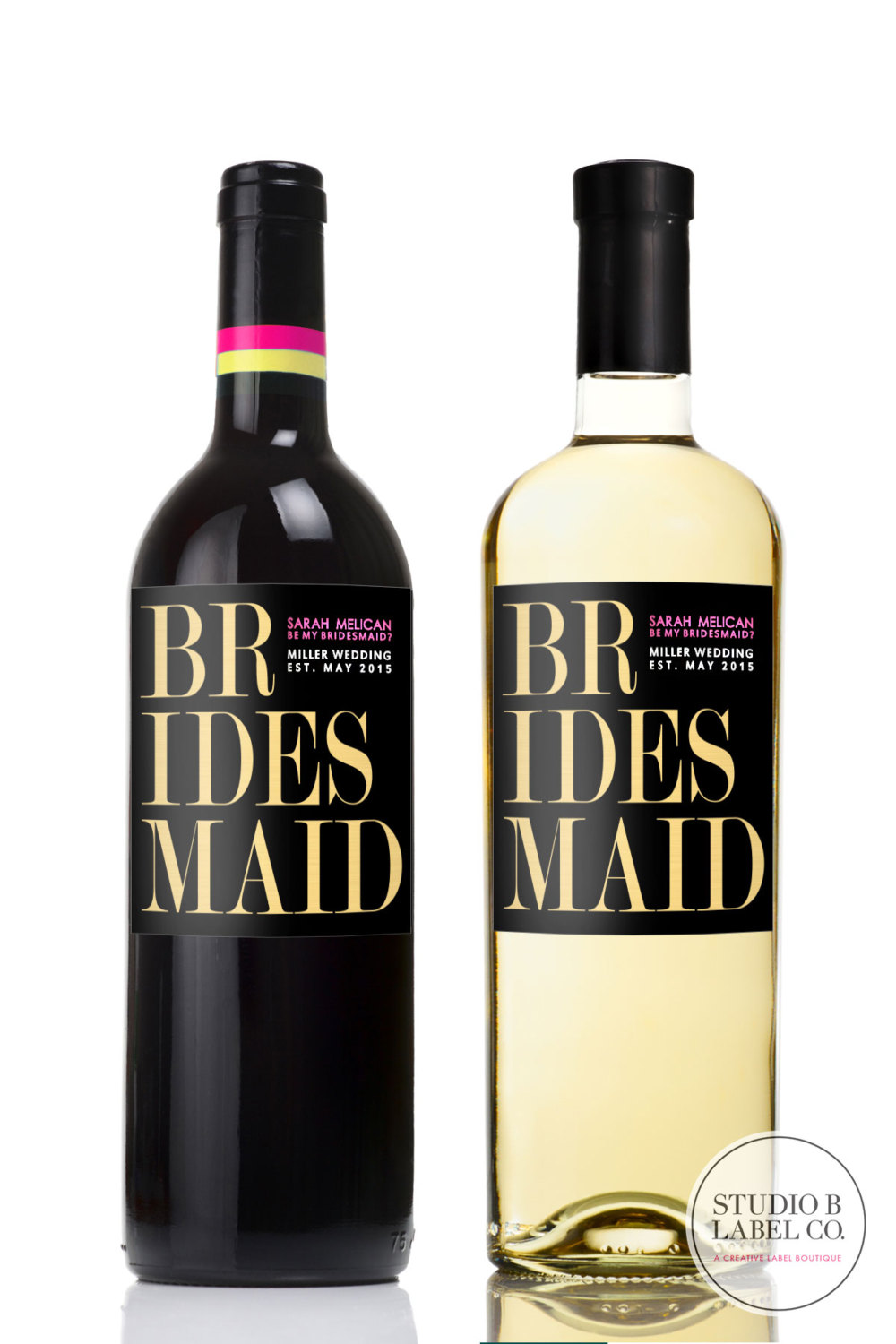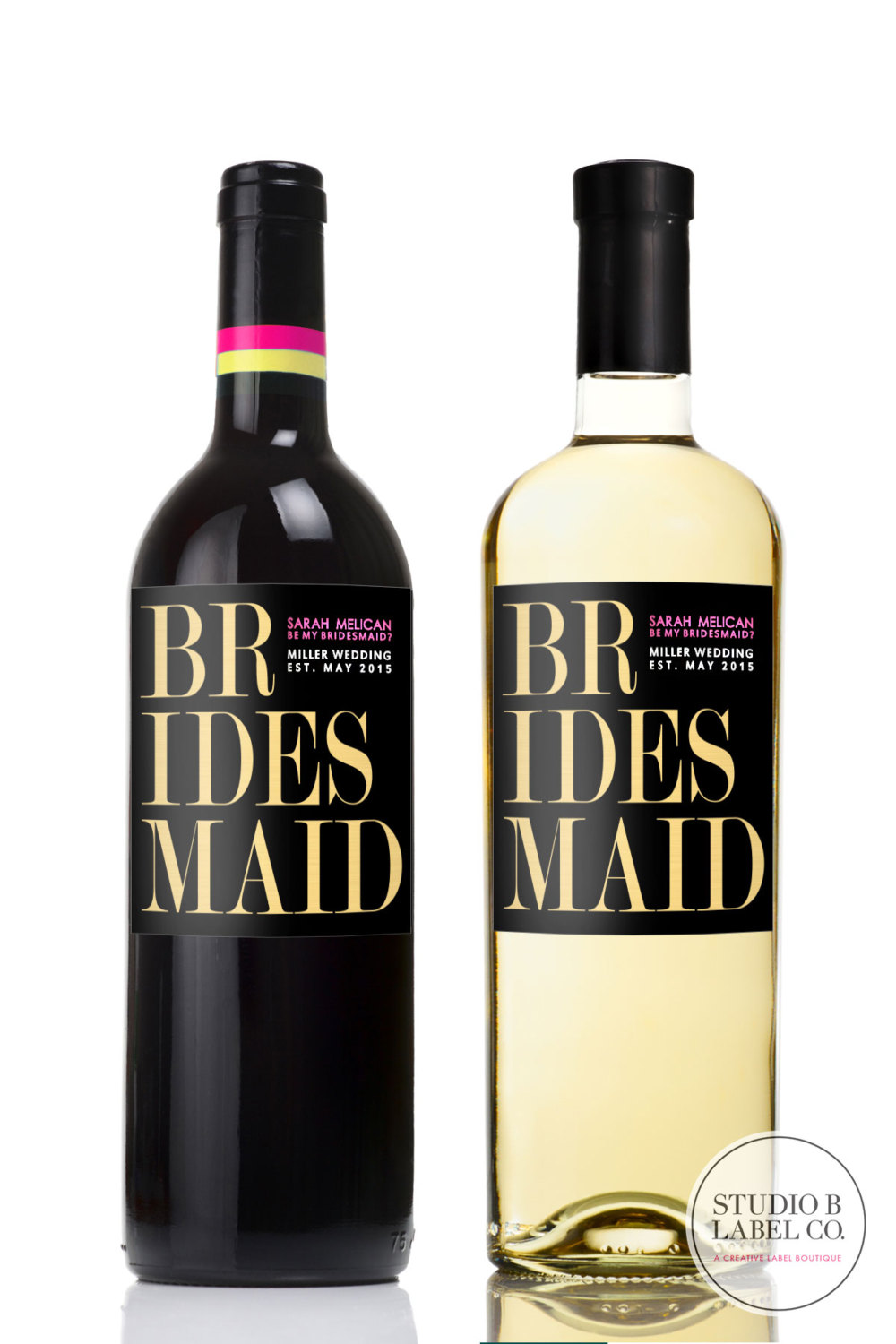 Be My Bridesmaid Wine Label - Pink & Gold
Our Be My Bridesmaid and Thank You Gifts are the perfect way to ask or thank your wedding party! Perfectly sized to fit a variety of bottles, this label is personalized with your bridesmaids' names (and Maid or Matron of Honor) and your wedding date and location as well. Done in a modern, contemporary black label with white, lipstick pink (pink customizable) and faux gold text, each label is printed on weatherproof semi-gloss stock.
ACTUAL LABEL SIZE: 4" tall x 3.25" wide
This label reads:
NAME
LABEL PURPOSE
(MARRIED LAST NAME) WEDDING
EST. DATE
Recommended for most 750ml Wine: YES
Recommended for most 750ml Champagne: NO
Recommended for most 12oz + Beer: YES
Recommended for most 750ml Liquor: YES
Wine not included (bummer). Ships in 2 business days. Upgraded shipping available. Handmade in the USA.